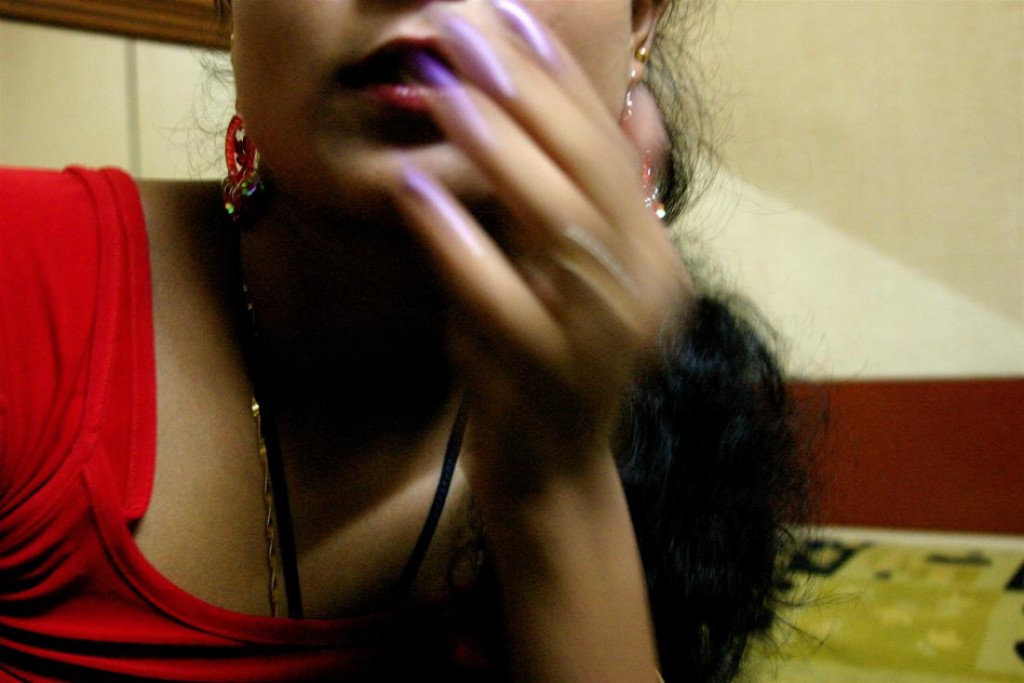 The post here is true story but identity have been shielded and names used are dummy. This post is on informal interview of a prostitute taken by my friend few days back.
My friend use to go to a particular coffee shop in daily basis. Near that coffee shop three ladies use to be there on streets. One was elderly lady is her early fifties , one was on wheel chair and it looked like she was suffering from mental disease by her gestures. The third one was young lady , may be of 25-26 years of age. She had green eyes and her eyes were always seeking some one. Daily my friend use to see her.
One day his curiosity overtook and he called waiter of the coffee shop and asked him -'woh ladki jo khadi raheti hai bahar raste pe , woh kaun hai?'. Waiter smiled but didnt reply.. Now my friend asked -'kya woh hai?'..Waiter replied in affirmative. My friend belongs to a simple family. He is qualified engineer . But he has always been curious being. After 3-4 days he took courage to approach the girl. From now onwards we would address my friend as sameer and prostitute as radhika.
Sameer -'aap kaun ho?'
radhika -'tumhe chaihye kya?..300 rupiya hoga'.
Sameer-'nahi mein to sirf jaan na chahta houn' radhika-'chahiye to bol , varna ja.time waste mat kar' Sameer-'kyun karte ho yeh sab?'
radhika-'herogiri mat kar , aur yahan se ja '.
Sameer-'lekin..
' radhika-'bolana ja varna..'
My friend went away that day.. After 2-3 days , he again tried to talk and was again shooed away. After persistent effort radhika gave up . Sameer took her in his bike to a hotel.
Well not for gratification of body but of his curiosity. He assured her that he would give her 300 rupees but was not interest in doing anything but was curious to know about what made her enter prostitution..
Initially radhika was reluctant but slowly she opened up. Her story was one of most tragic stories. Born is middle class family radhika was good in studies. She dreamt of graduating with good degree and doing good job. She also dreamt of marrying and settling down. She has younger sister who was born with both physical and mental problems. She is 6 years younger to her. Her mother is housewife . Her world came chrashing when she was 16 year old.
Her father died of hear attack. Her father was self employed and was into tradings. He was not open about finances with his family and radhika was too small to understand finances while her mother knew nothing about finance.
After his death they did come to know that they were in major debt. As expected all of sudden harsh realities of world came in front of radhika. Radhika decided to do job to take care of her family. She did continue studies along with it but soon she had to live her school to take care of finances.
At office she was exploited by her boss. Since she had no other way out she didn't protest. Her boss use to take care of her household expense , her sister's medical bills.. Her boss started taking more and more liberty with false promises and she lost her virginity by time she was 18. She also became pregrnant and had to undergo abortion. But her world shattered when her boss (whom wrongly ,she had made her emotional pillar ) sent her to entertain his friend. This was her entry to the world of prostitution . It has now been more than 9 years since she is into this. A tragic story…
Interview Of A Prostitute